As a nurse in Japan, you will improve your skills
Working in Japan, you will have many opportunities to interact with the world leading modern science and technology as well as working in a professional environment, improve your knowledge and experience from the country.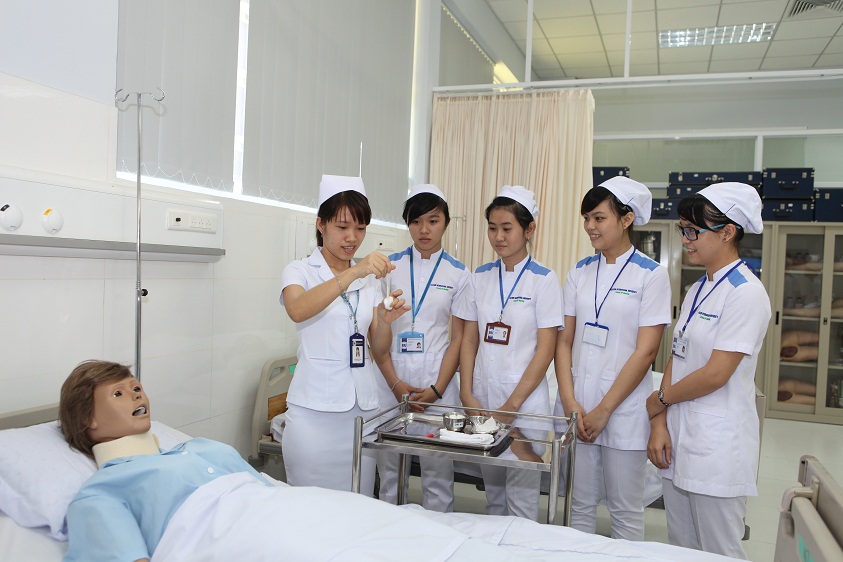 Improve your Japanese proficiency
As nursing export to Japan, the nurse practitioners can communicate and talk to the Japanese, so your skills of listening and speaking are also improved. If you take time in learning and practicing, your Japanese proficiency can reach N1, N2 and even as fluently as native speakers after returning home.
Learn to work professionally
The Japanese are well known with a very valuable virtue. That is professional working style, on time and on schedule. Working with them, you are sure and soon to be a professional, and that is great for your working time later no matter which career you choose.
Many opportunities to work after doing nursing export
You can believe that, you will have many opportunities to take a good job after your nursing abroad. By then, you have improved in specialty, professional working style as well as language proficiency and Japanese culture. You can apply for jobs in hospitals, health care centers, etc. If you are good at Japanese, you can also become a good translator or interpreter. There will be many ways open for you after doing nursing in Japan.